What does it mean to be human?
Uncover what it means to be human by exploring the disturbingly informative items from the Mütter collection in our digital exhibition Memento Mütter.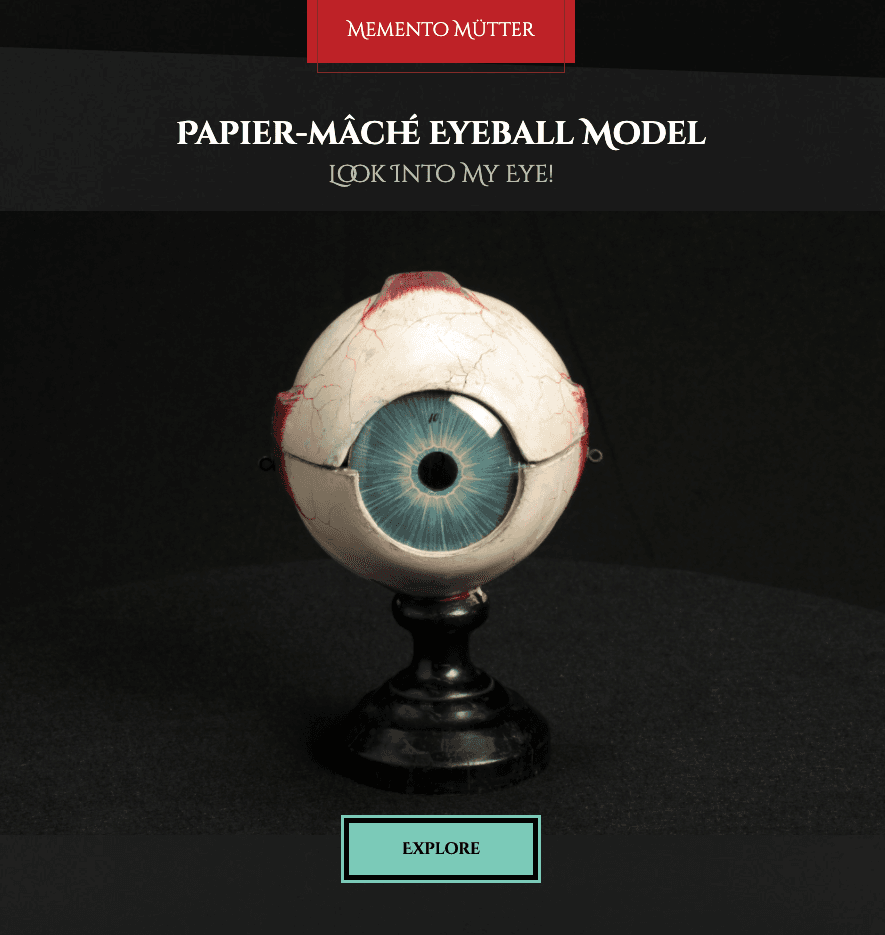 Memento Mütter
This digital exhibit is a glimpse into the deep holdings of the Mütter Museum of The College of Physicians of Philadelphia. 
ARE YOU A TRUE MÜTTER EXPERT?
Put your investigation skills to the test with the Memento Mütter Scavenger Hunt. You will see a series of close-up images of specimens and objects in the Mütter Museum collection along with a question.
Your goal is simple: search through Memento Mütter, find the specimen/object, and answer the question. There are ten in all.