Müvies at the Mütter: D.O.A.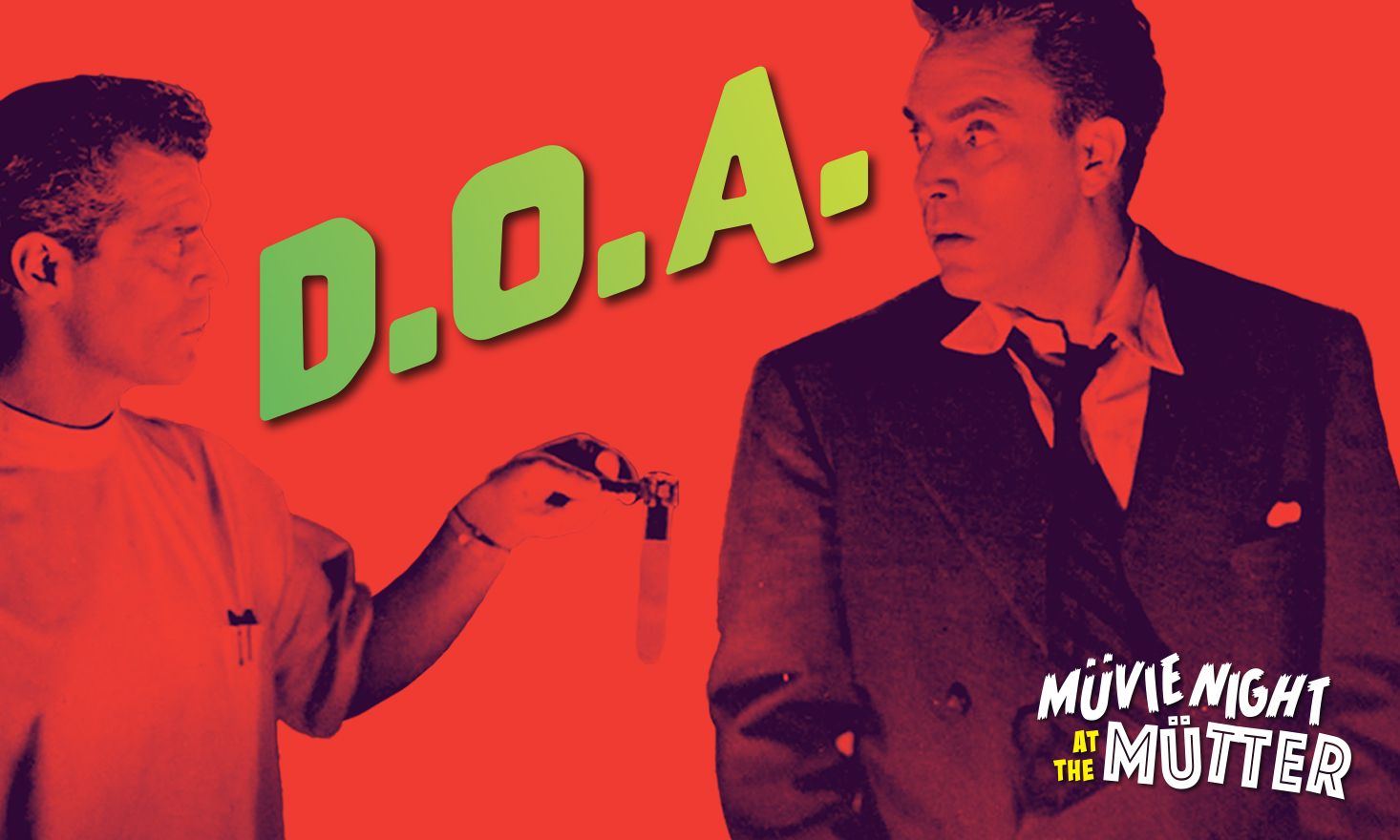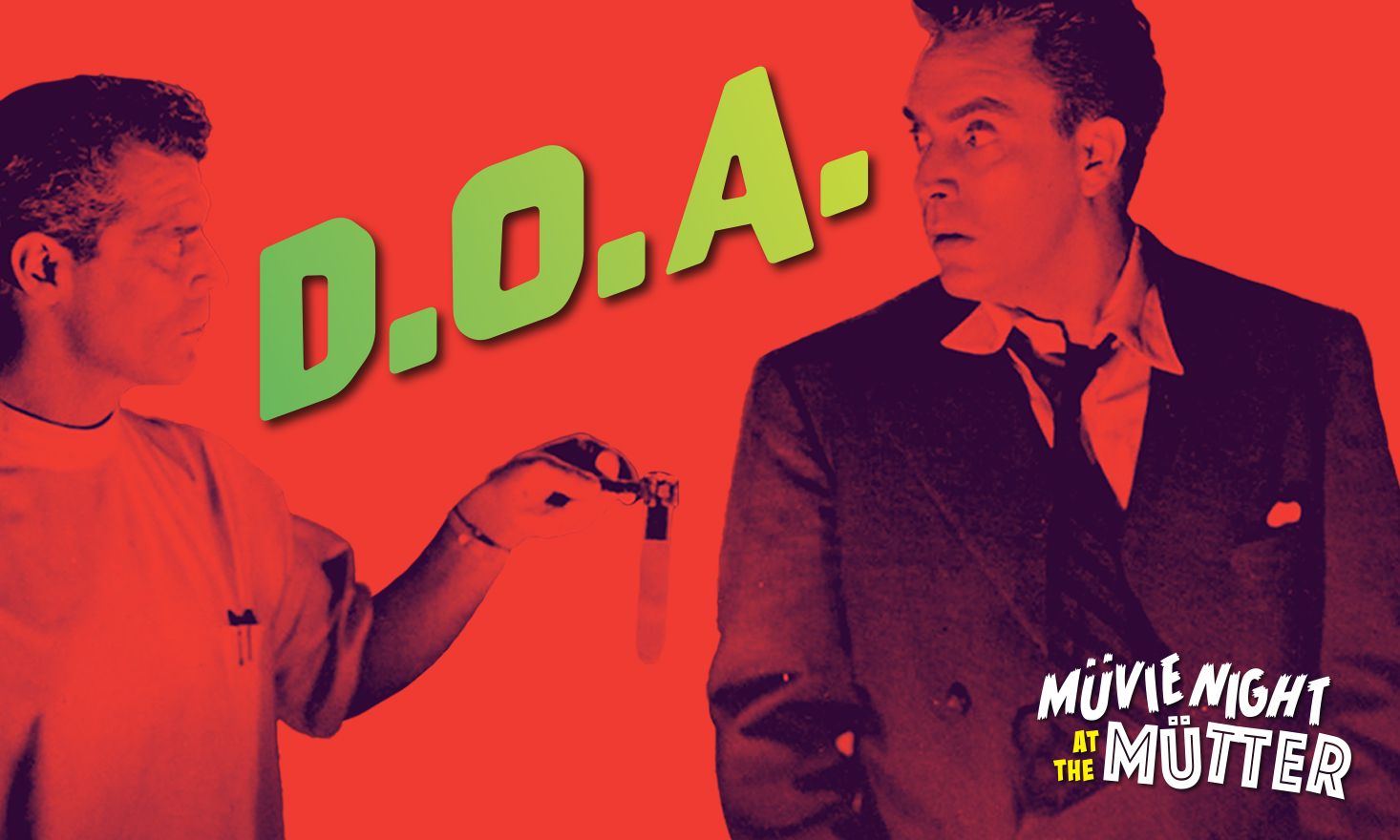 Join us for extended Museum hours and a special outdoor screening of D.O.A (1950). Tickets includes Museum admission, movie screening, and beer provided by Stickman Brews (for guests 21 and older only).

D.O.A staring Edmond O'Brien as Frank Bigelow, an accountant and notary republic who goes to the police station to report a murder. The victim? Frank himself. After realizing he has been poisoned, Frank tries to discover who and why he has been murdered.
Museum Members and College Fellows receive 20% off!

About this event:  
The Mütter Museum, , and  are partnering for a special outdoor screening of D.O.A. in the Benjamin Rush Medicinal Plant Garden!
Event Timeline:  
7:30 - 8:30 PM: Museum Access
8:30 – 10:00 PM: Movie Screening in the Benjamin Rush Medicinal Plant Garden

About The Moving Picture Cinema:  
The Moving Picture Cinema (TMPC) is a mobile cinema founded by Matthew McClanahan and Brendan Joyce. Their mission is to create an authentic and classic moviegoing experience at unique venues across eastern Pennsylvania. To learn more, check out !
About Stickman Brews:
believes that beer should only be taken seriously in its freshness and flavor. Pretense aside, quality and creativity in the forefront. The days of over-hyped beer forgotten. We produce Belgian, British, German and American beer styles with a focus on seasonality and traditional techniques all with a down-to-earth attitude towards great beer. All of our beers are proudly produced at our brewery in Royersford, PA and are available at our Royersford and Chester Springs locations. 
Please note:  
Beer is for guests 21 and older only
Tickets include Museum entry, from 7:30-8:30 pm
Photography inside the Museum is prohibited.
This event will take place outside. In the event of inclement weather we will move inside.
*BY ENTERING OUR PREMISES, ALL VISITORS ASSUME THE RISK OF CONTRACTION OF COVID-19 AND OTHER VIRUS-RELATED ILLNESSES AND AGREE TO RELEASE AND HOLD HARMLESS THE COLLEGE OF PHYSICIANS AND ITS MANAGEMENT AND STAFF FOR ANY CLAIMS OR LIABILITIES RELATING TO ALL SUCH ILLNESSES, EVEN IF CAUSED BY THE NEGLIGENCE OF THE COLLEGE OF PHYSICIANS, ITS MANAGEMENT OR ITS STAFF.
*The College of Physicians of Philadelphia and the Mütter Museum reserve the right to refuse or revoke the admission of any visitor whose conduct violates our policies. If you have questions or concerns, please contact events@collegeofphysicians.org.