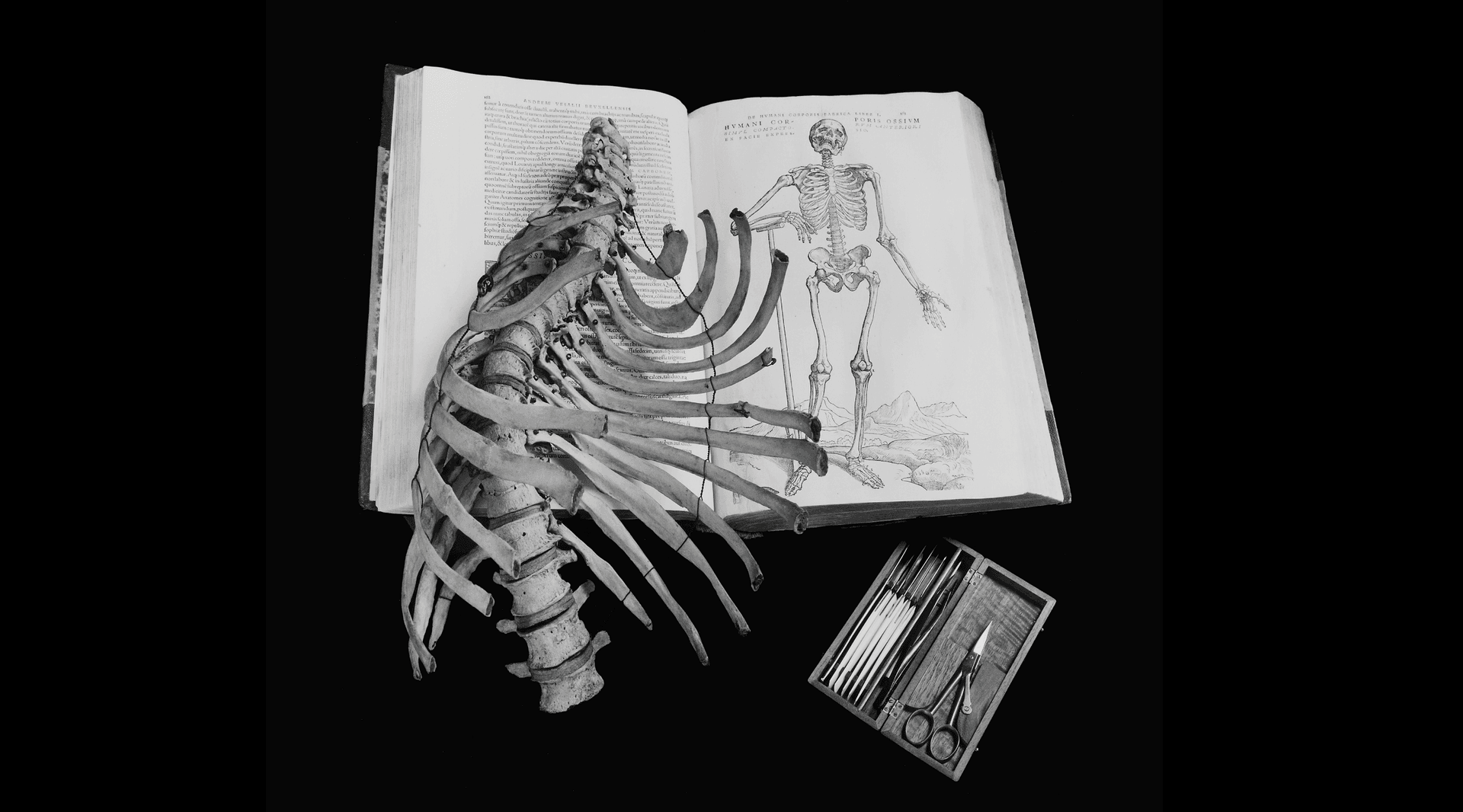 Photos of the Mütter Museum Collection
Bones Books & Bell Jars offered a contemporary fusion of art and medicine, recalling an era when artists and physicians collaborated to educate aspiring medical students and share information with other medical practitioners.
Fine art photographer Andrea Baldeck was given free rein to mine the Mütter Museum of The College of Physicians of Philadelphia's vast collection of pathological specimens, anatomical models, surgical instruments, illustrated textbooks and other 19th century artifacts, to create her "cabinet of wonders"-inspired still life photographs. 
Words from the photographer
Like most museums, the Mütter displays only a fraction of its extensive holdings at one time, with the larger portion cached in storage. Behind the scenes at the College, in locked rooms ranging from basement to attic, dwell a trove of artifacts, specimens, and texts. To gain access to this is a singular privilege, a journey through time and across a continuum of the healing arts.
What follows is an experiential account of what it feels like to spend hours in those rooms, in the presence of a remarkable collection, keeping company with the past. It is time spent alone, selecting books and objects to produce still life photographs that reflect on the roles of art and science in documenting the history of medicine. The images provide not a linear account of that history, but a prismatic view, illuminating aspects of treatment, inquiry and exploration undertaken by physicians and patients seeking to understand disease and banish pain. They are intended to engage the eye, stimulate the imagination, provoke thoughts and questions, and remind us that the quest to advance the science of medicine and lessen human misery is as apt and compelling now as when The College of Physicians was chartered in 1787.
—Andrea Baldeck
Photographs from the Exhibition
In the presence of bones, books, jarred specimens, instruments and texts, one becomes aware of the lives of caregivers and patients who learned from, and received attention, in the intimate contract of the doctor-patient relationship.
– Andrea Baldeck