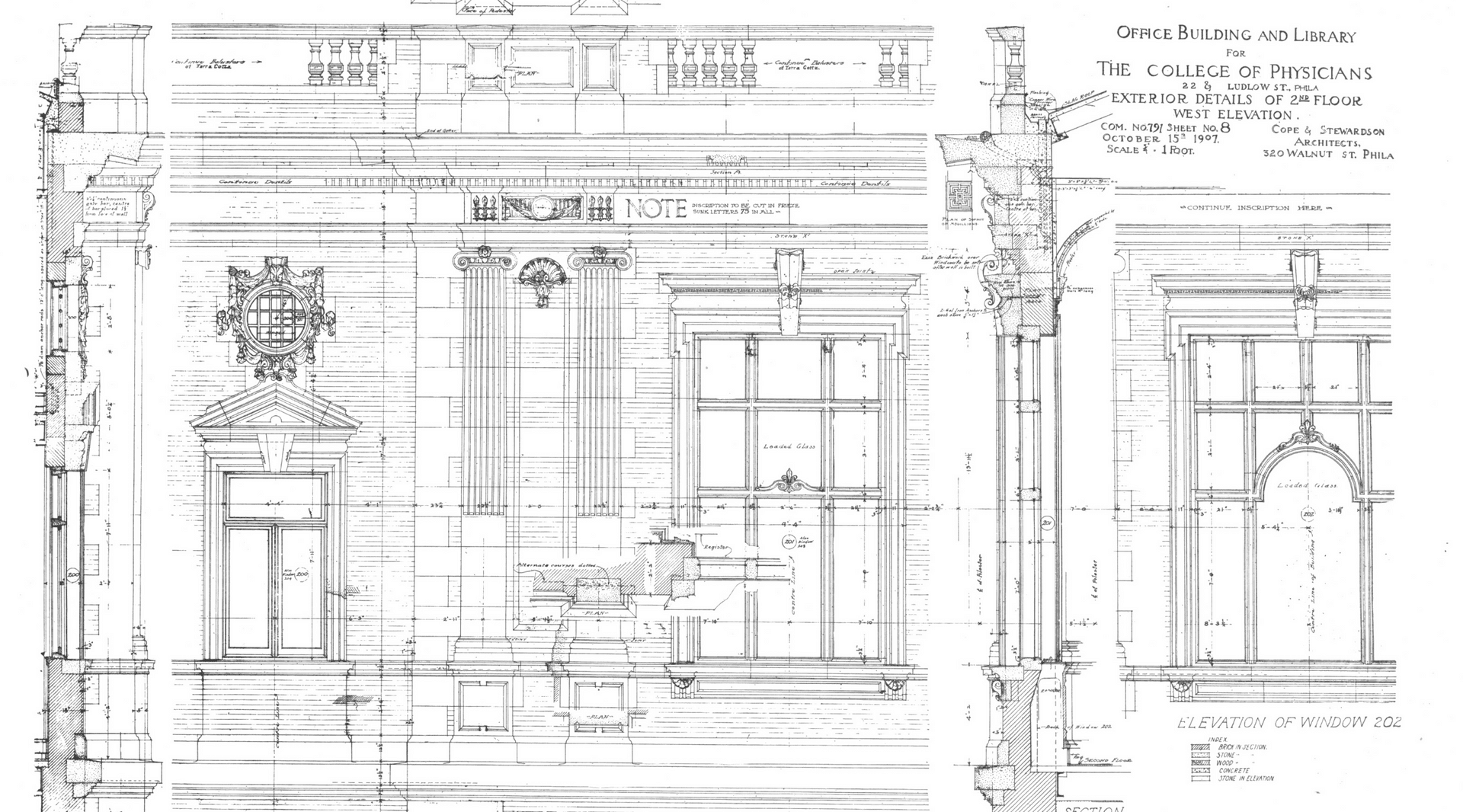 Most know the world renowned Mütter Museum. However, many do not know about the historic building in which it is housed, or the institution responsible for its existence.
Since 1787, The College of Physicians of Philadelphia has been "advancing the cause of health while upholding the ideals and heritage of medicine," through the Mütter Museum, the Historical Medical Library, the History of Vaccines website, and the Center for Education. Inside this building every day, we are educating the next generation of leaders in STEM; gaining better insight and understanding of eradicated diseases and those that still plague us today; and preserving the long history of American medicine.
Featuring photographs, texts, and artifacts from the Historical Medical Library and Mütter Museum, this new exhibit examines the College's illustrious past and ambitious vision for the future. Join the Mütter Museum for a look at the evolution of The College and its transformation to meet the needs of the 21st century.