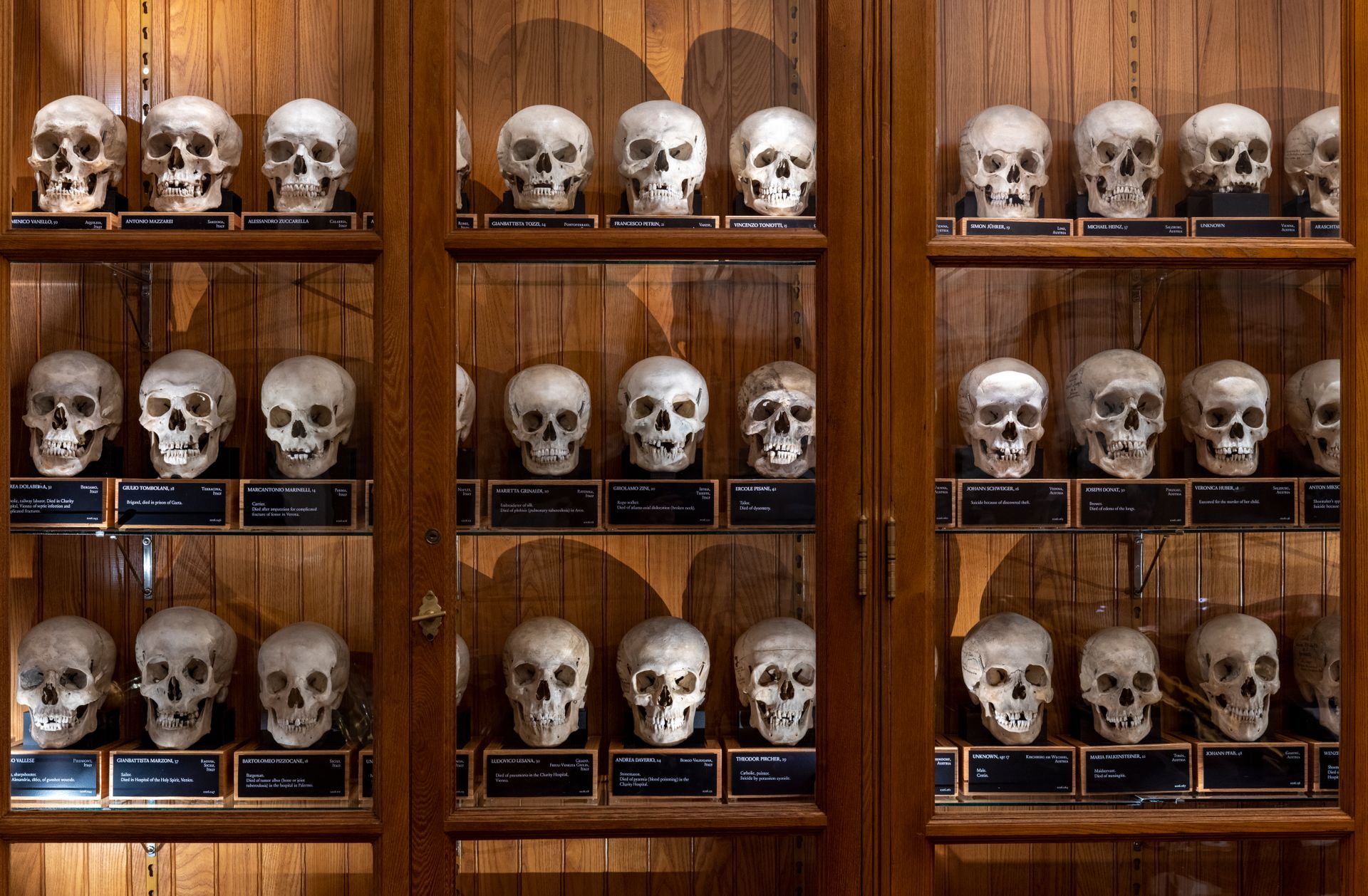 The Mütter Museum acquired this collection of 139 human skulls from Viennese anatomist Josef Hyrtl (1810-1894) in 1874.
Hyrtl's work was an attempt to counter the claims of phrenologists, who held that cranial features were evidence of intelligence and personality and that racial differences caused anatomical differences. Hyrtl's aim in collecting and studying the skulls was to show that cranial anatomy varied widely in the Caucasian population of Europe.
Each skull is mounted on a stand, and many skulls are inscribed with comments about the person's age, place of origin, and cause of death.