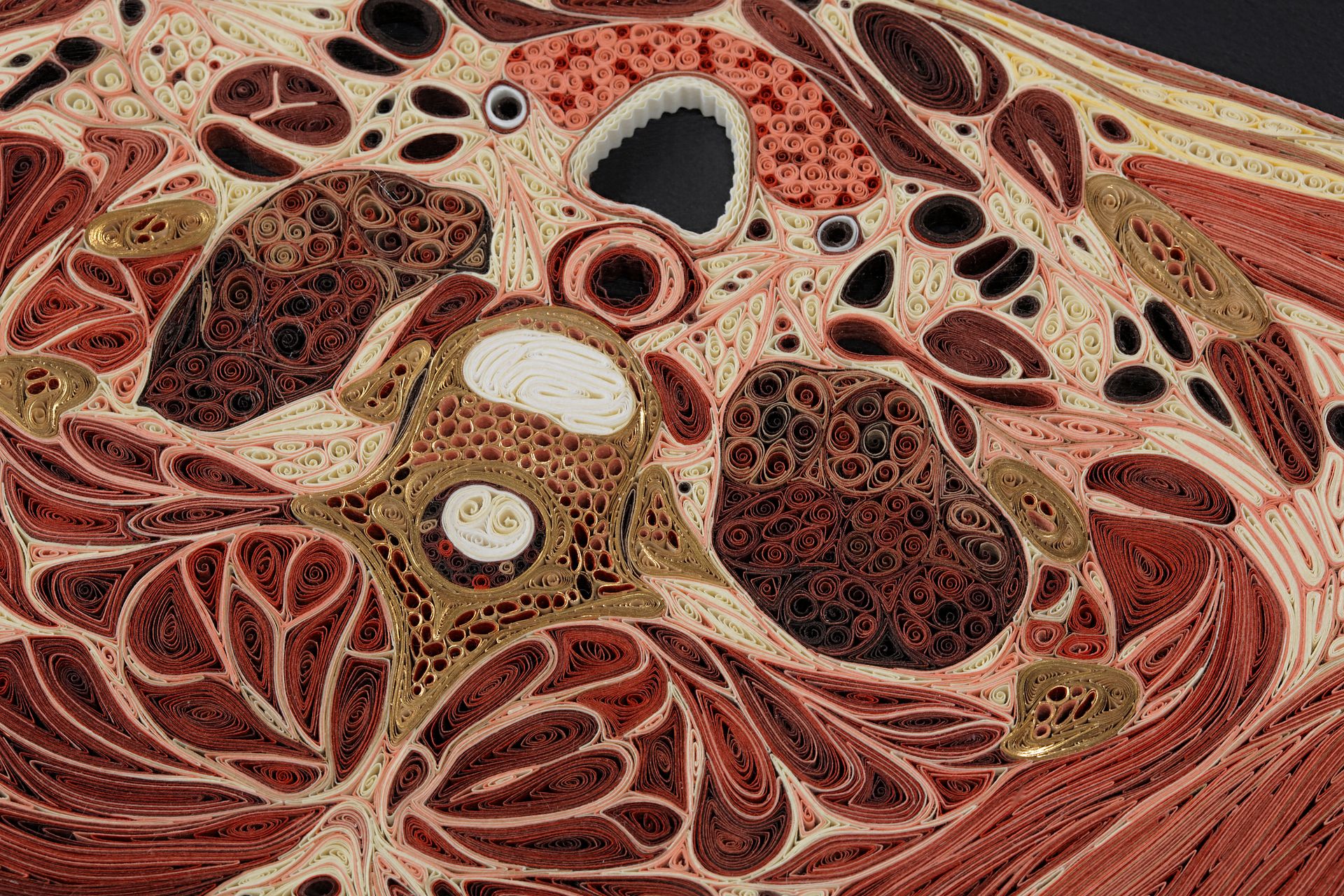 In her Tissue Series, Lisa Nilsson creates ornate quilled paper constructions that explore the complex geography of the human anatomy.  Working directly from images of transverse, coronal and sagittal cross sections from medical sources, she finds a delicate balance between art and anatomic accuracy, beauty and the grotesque.
The forms, made from Japanese mulberry paper and the gilt edges of old books, are rendered in a technique of rolled and shaped paper called quilling or paper filigree. The technique, first practiced by Renaissance nuns and monks and later by aristocratic women in the 16th-18th centuries, finds a contemporary relevance in Nilsson's work.
The fleshy, malleable quality struck me early on. It was the paper's willingness to conform in shape to fill a cavity and its springy, bouncy quality when coiled that made me think of flesh and anatomy. In making these sculptures I aspire to a treatment of the body that combines the sensual pleasure and graphic strength of an art object, the informative and analytical approach of a scientific specimen, as well as the reverential and devotional nature of a religious reliquary.
– Lisa Nilsson
Artwork from the exhibition