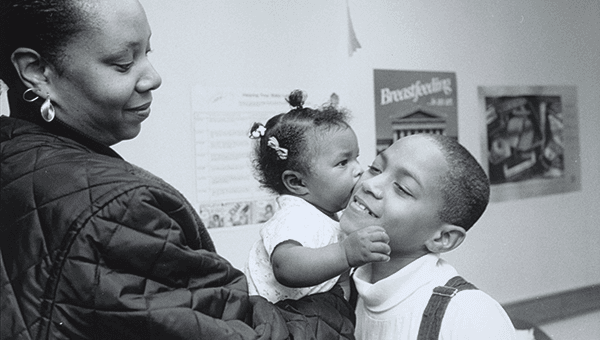 Special Exhibition
Things That Make and Break Our Births
Birth is the way we all arrive in this world. And each of us has, or will at some stage in the future, repeat, prevent, rething or reject that process of reproduction. As we do, we'll interact with designs of all kinds–tools, techniques, systems, and customs–to make and break these cycles.
Designing Motherhood | Virtual Tour
Designing Motherhood was on display at the Mütter Museum from May 2021 through May 2022. Although the exhibit is no longer up, you can still enjoy it in this comprehensive virtual tour with our very own curator, Anna Dhody, and Gabriella Nelson from the Maternity Care Coalition!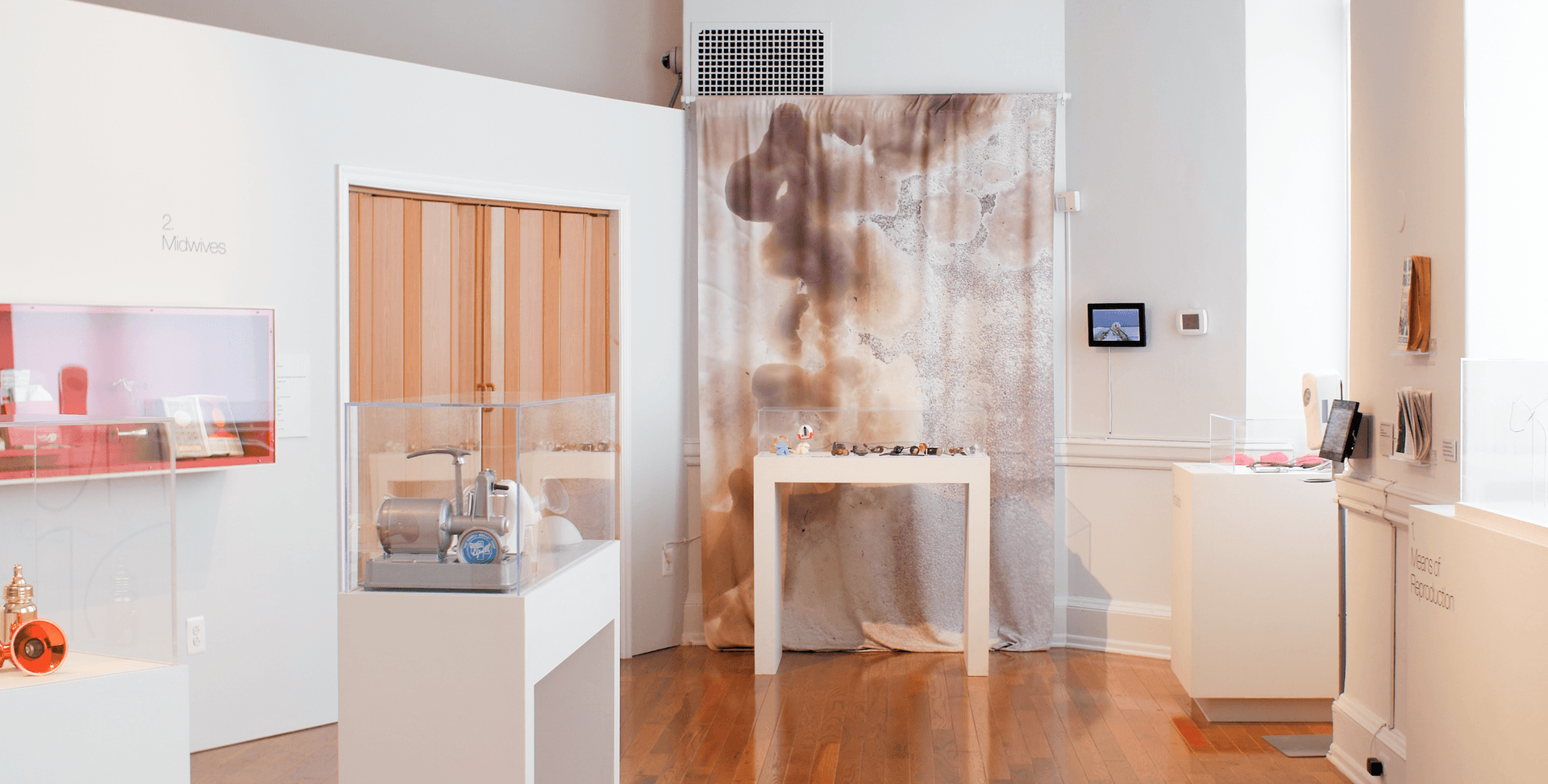 While being born is a universal human experience, the designs that shape it are not. Many remain taboo, rarely considered, and inaccessible to many. Designing Motherhood invites you to consider why and how we have developed designs to facilitate reproductive health, and to ponder the political, economic, and social implications of how we medicalize reproduction. These are not just women's issues. They are human issues. They matter to us all.
Design impacts each step in the arc of human reproduction, from the intrauterine device that prevents the process of fertilizing an egg, to the midwife who advocates for culturally appropriate care or the breast pump flange that helps produce, gather, and store breast milk.
But who shapes these designs? Some of the objects and systems you'll encounter in this exhibition are the product of medical knowledge that was once guarded, like the forceps, while others have been shaped by dire need and collective political will, like the at-home abortion kit and women's health zines. Still others have been conceived by feminist engineers frustrated at the lack of innovation in designs for reproductive health, such as the twenty-first-century silicone pessary.
Photographs from the Exhibit
This exhibition was organized as a collaboration between the Designing Motherhood curatorial team, the Mütter Museum, and thought leaders Maternity Care Coalition, a direct-service organization that ensures families can birth with dignity, parent with autonomy, and raise babies who are healthy, growing, and thriving.
Acknowledgements
The exhibition is part of a larger project envisioned and facilitated by Maternity Care Coalition, who ensure families can birth with dignity, parent with autonomy, and raise babies who are healthy, growing, and thriving. Major support for Designing Motherhood has been provided to Maternity Care Coalition by The Pew Center for Arts & Heritage. Additional support has been provided to The College of Physicians of Philadelphia by the Pennsylvania Historical and Museum Commission, a state agency funded by the Commonwealth of Pennsylvania, and the Groff Family Memorial Trust.