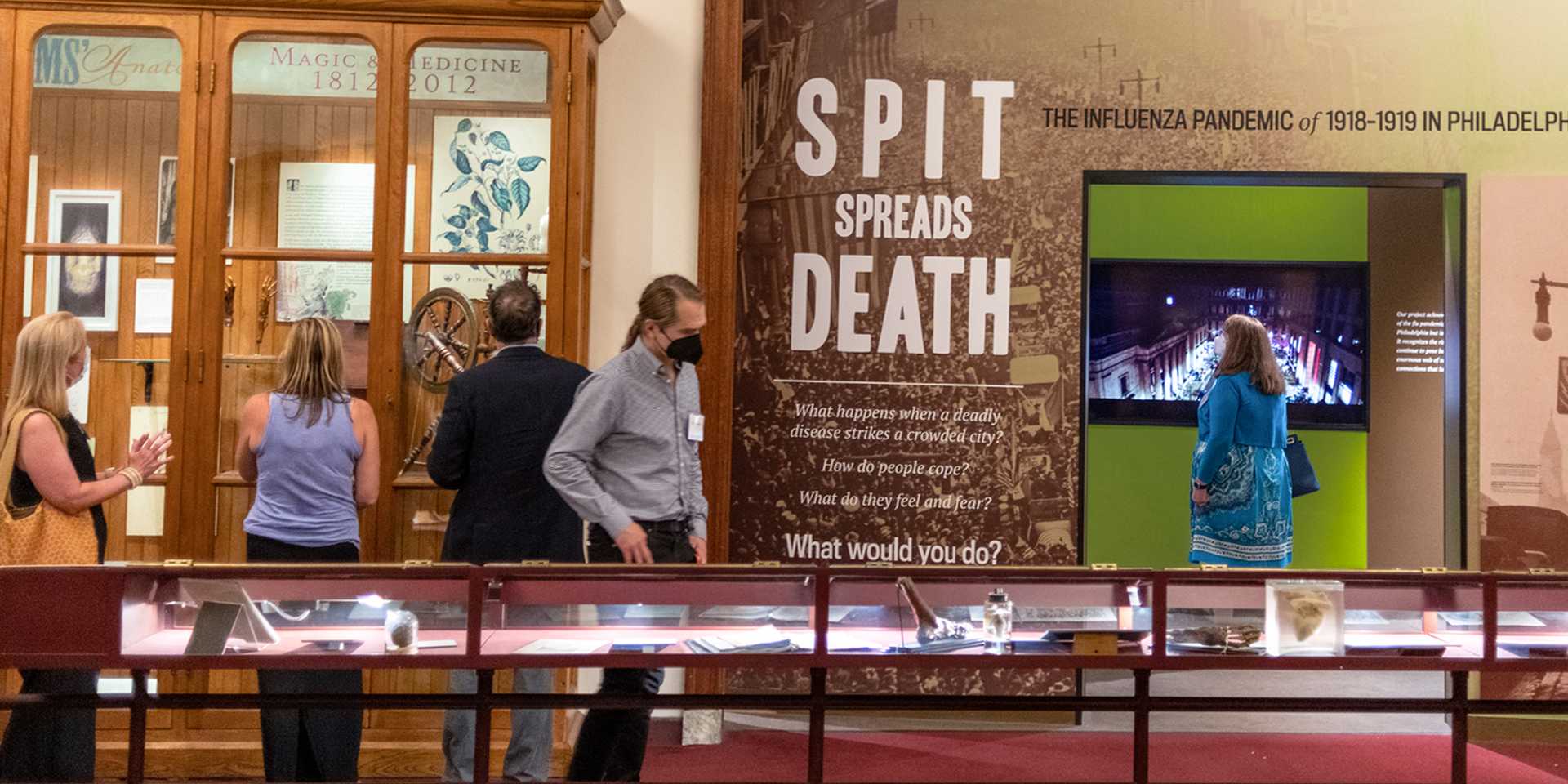 A memorable experience is waiting for your group!
Book your visit today to America's finest Museum of Medical History. We ask that all groups of 10 or more complete a reservation request below. You are welcome to visit for a self-guided experience or may request to have a guided tour or lesson added to your visit for an additional fee. Groups should allow approximately two hours for their visit. 
Group Rates
Group rates are available Monday, Wednesday & Thursday from 10:00 AM – 5:00 PM. Private tours are available any weekday after normal Museum hours, this excludes Fridays, weekends, and holidays. To book a private Museum experience, please see our . We can accommodate up to 50 attendees for a self-guided experience. The max for a guided tour/lesson is 25 attendees. We can only host one guided tour/lesson per hour (no exceptions).   
Group rate: $12.00 per person. This rate includes students and chaperones. (a la carte options available)
: $35.00 per person (a la carte options available)  
$125.00 per class
All groups must book within a two-week time window to lock in the above discounted rate. Groups that fall outside the two-week window will be directed to the main ticketing site to reserve a visit paying standard Museum Admission fees. 
Enhance Your Visit
Add a specialized 45-minute guided tour to your group experience.

Visitors explore the Museum with a dedicated Museum professional on hand to help everyone get face-to-skull with the stories behind our fascinating specimens.

Guided Tour Rate
The fee is a flat rate of $55.00 which is added to your group admission rate.

Guided Tour Size
Guided tours can accommodate up to 25 attendees (no exceptions).

Unfortunately, we can only accommodate one guided tour per hour. Late arriving groups are not guaranteed guided tours.

Looking for engaging and informative lessons for your class?

The College of Physicians of Philadelphia offers a variety of educational programs catering to all ages and intellectual levels with such subjects as health, science, and history. All our lessons conform with applicable education standards.

Lesson Rate
The fee is a flat rate of $75.00 which is added to your group admission rate.

Lesson Size
Lessons can accommodate up to 25 attendees (no exceptions).

Lessons available:

Antibiotic Resistance: Bacterial Battle Royale
Body Modification
Bone Detectives
Comparative Skull Drawing
Conjoined Twins (Together Forever?)
Civil War Medicine
Defeating Disease
Spit Spreads Death: The Influenza Pandemic of 1918-19 in Philadelphia
Spit Spread Death: An Overview of Cold and Flu
Viral Pandemics: COVID-19 and Fake News
Everything You Wanted To Know About Vaccines!

The lesson runtime is 45 minutes. Unfortunately, we can only accommodate one lesson per hour.
Book Your Group Visit Today!
Use the link below to book your group visit to the Museum.
You will receive a confirmation letter once your group visit is booked. Final attendance numbers and payment are due one week in advance of your scheduled visit. No adjustments to reservations will be made on the day of your visit. All sales are final.   
To book a private Museum experience, please see .
On the Day of Your Visit
We ask that you arrive on time as docents are required to wait no longer than 15 minutes after the scheduled time for you to arrive. Groups will meet docents in the museum lobby near the information desk. Groups must include 10 or more visitors to receive our special group rate pricing. Payment is due in full seven days before your visit.
The City of Philadelphia prohibits all buses, motor coaches, and tour buses from parking on city streets. Please see the City's policy  or contact DLC Parking Services at 215-829-3330 for parking information. Please make your driver aware of this policy.  
Cancellation and Refund Policy
All reservations are non-refundable and non-transferable. Group rates are not available on weekends or holidays. The full balance is due a minimum of seven days before your reservation, this will make your arrival significantly smoother and hassle-free. Reservations without payment will be canceled. Your balance must be paid in advance using a check (made payable to The College of Physicians) or over the phone with a credit card. All check payments should be mailed to Attn: Front Desk to ensure your payment is efficiently processed. Purchase Orders are not accepted. The Mütter Museum reserves the right to cancel or reschedule any tour due to unforeseen circumstances. If the Mütter Museum needs to cancel your group visit and cannot reschedule a new date, a refund will be issued.