Year of Dracula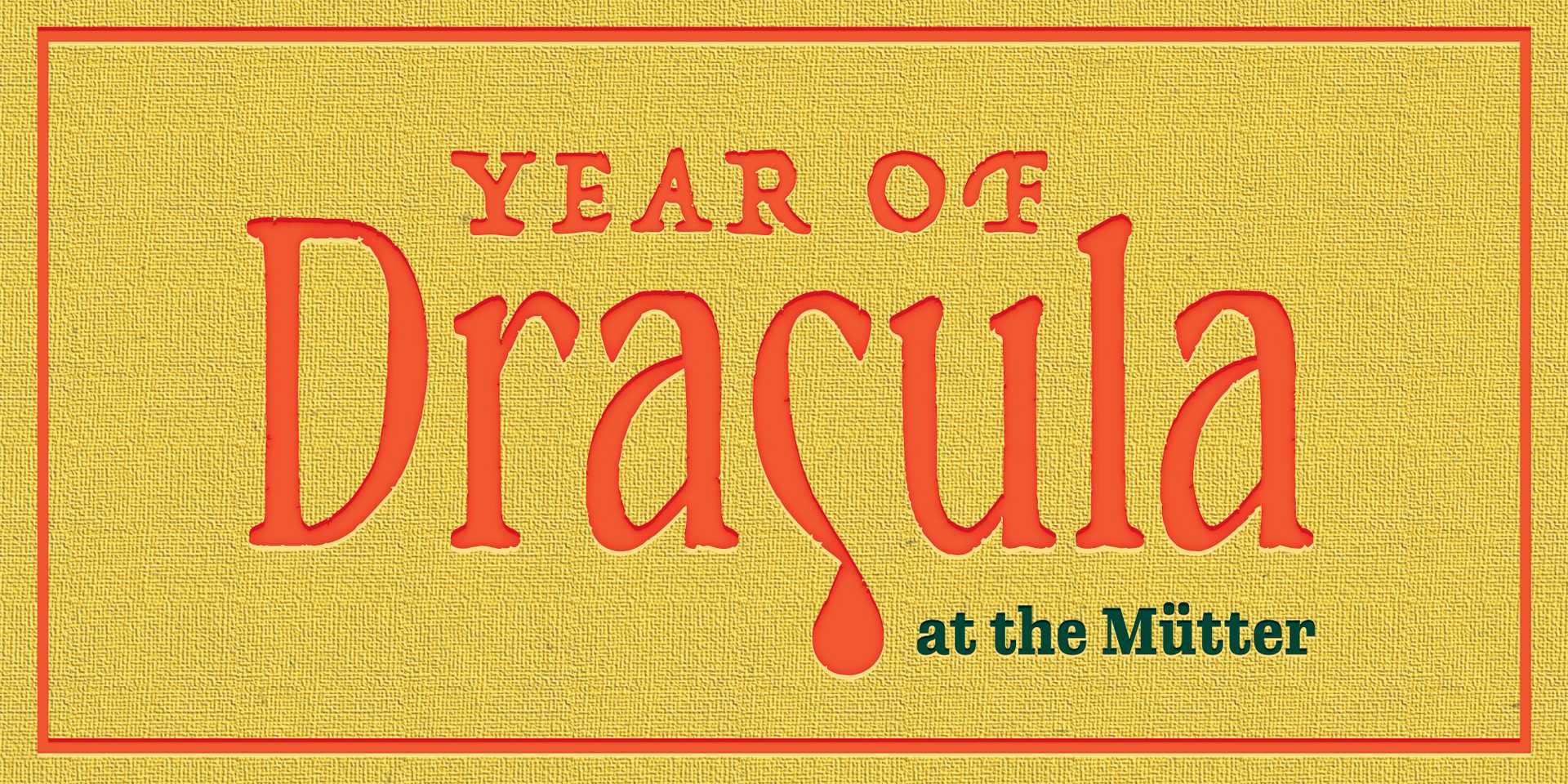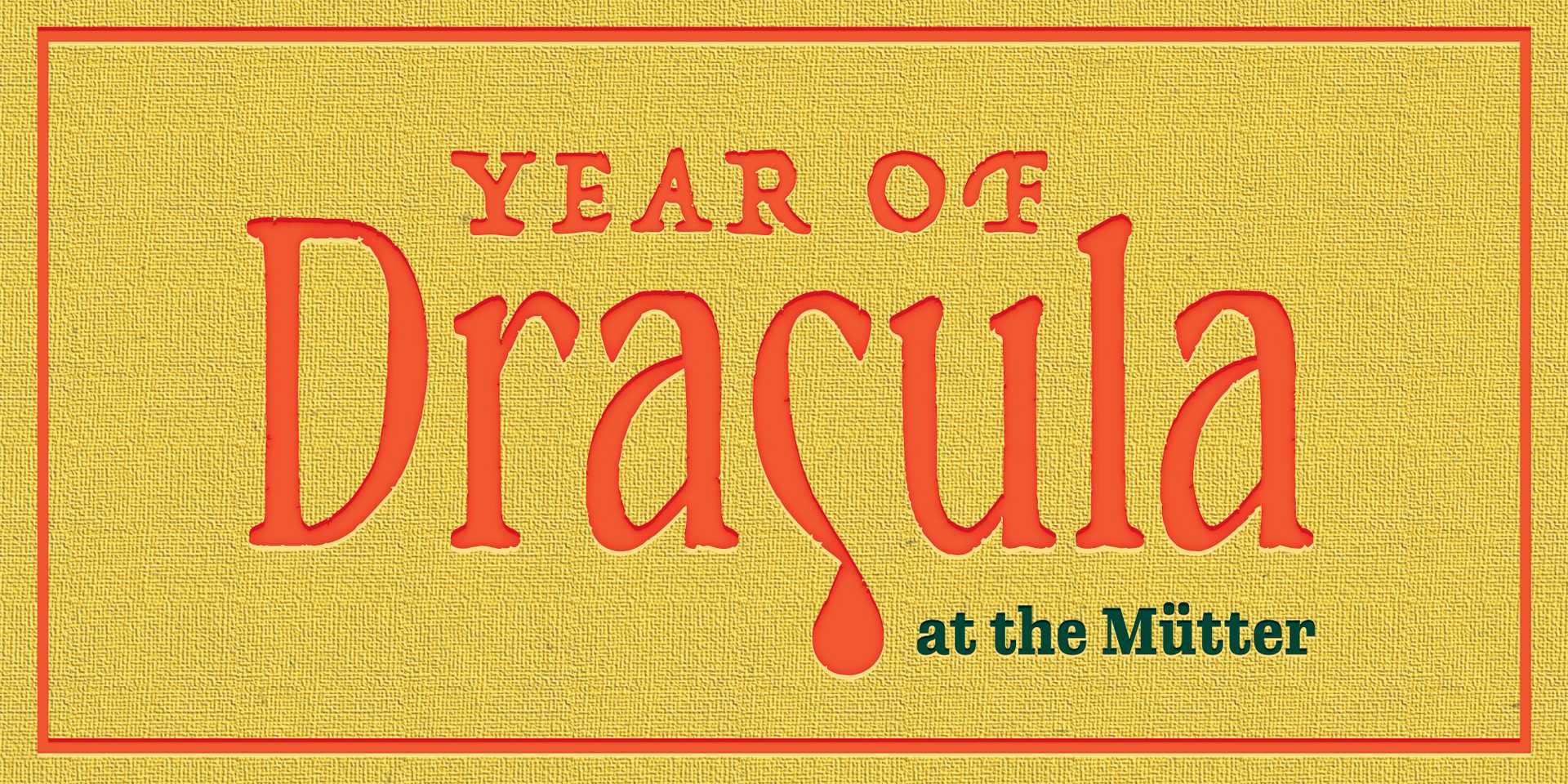 It's been 125 years since Bram Stoker wrote Dracula—the iconic gothic novel that launched an undying fascination with vampires around the world.  
The Mütter Museum has declared 2022 the year of Dracula! 
We'll mark this milestone in horror history with a new case exhibit exploring signs of vampirism in corpses, a dramatic Dracula reading in a graveyard, vampire-themed movie nights, a blood drive, literary lectures, a historical happy hour, pop-up exhibits, and more.
Break out your wooden stakes, ready your garlic, and bring your curiosity for a year-long celebration of all things Dracula!
Follow along online by using #YearOfDracula and join us in-person in Philadelphia! 

PAST YEAR OF DRACULA EVENTS:
Historical Happy Hour: Dracula & Physiognomy: The Science of Face Reading
Wednesday, October 12, 2022
6:00 PM–7:00 PM
Location: Virtual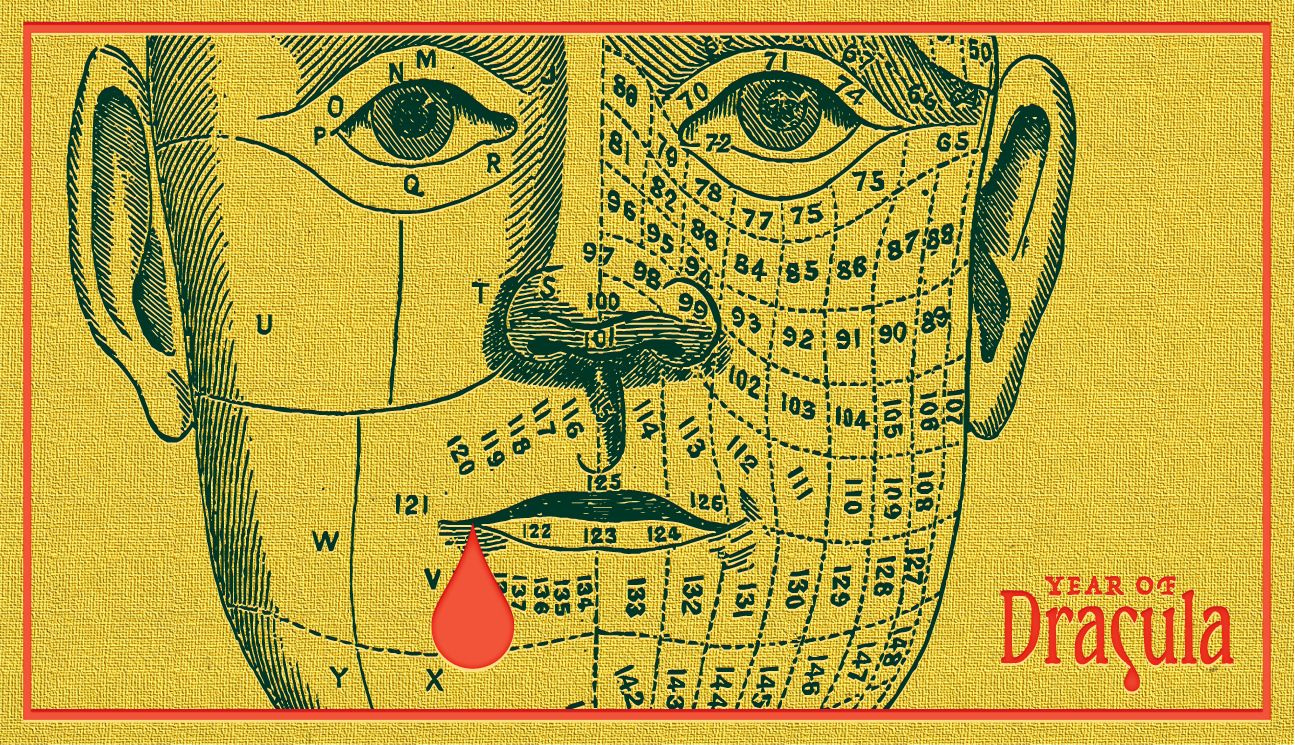 Mütter educator Kevin Impellizeri delivers a talk on physiognomy ("reading" a person's face), the alleged science behind it, the role it played in Dracula, and the surprising ways that it still influences popular culture today.
Silent Film Screening: Häxan: Withcraft Through the Ages
Sunday, October 16, 2022
5:30 PM–9:15 PM
Location: Mütter Museum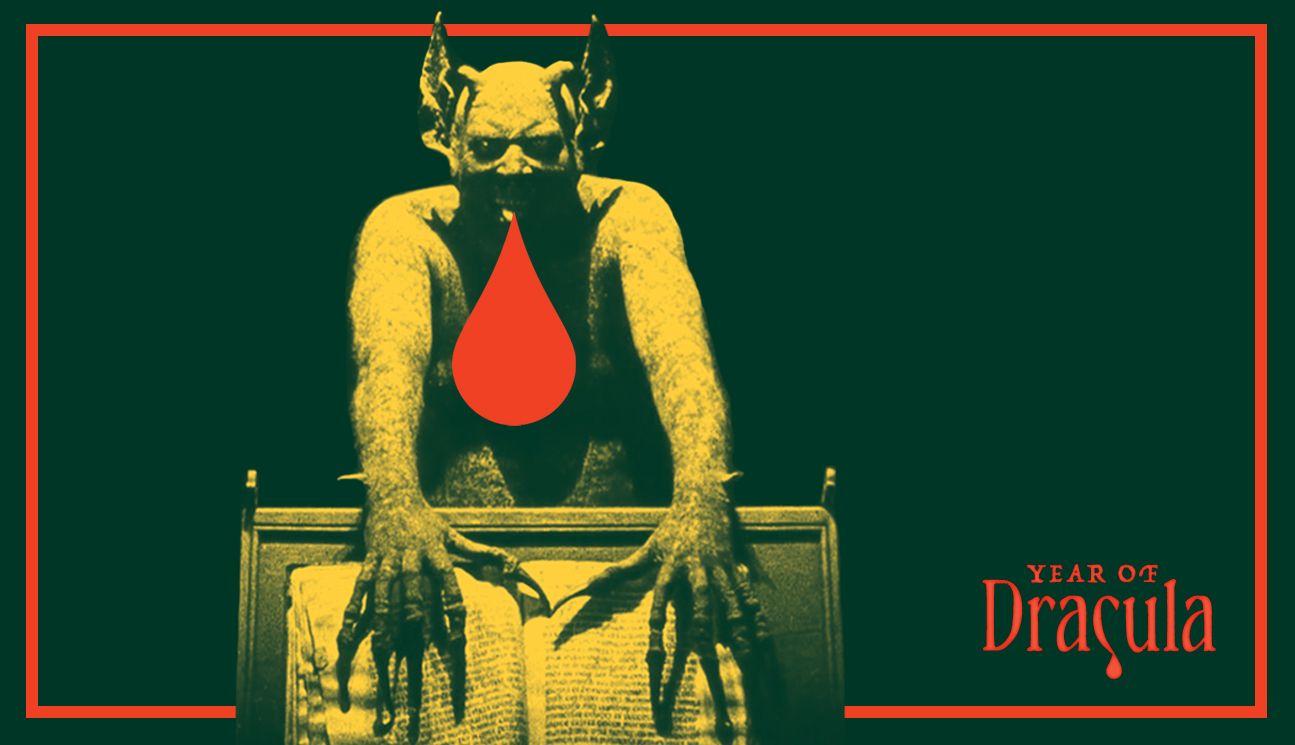 Screening of Häxan: Witchcraft Through the Ages, complete with a live score from Not-So-Silent Cinema! This 1922 Swedish horror-documentary masterpiece explores witchcraft, demonology, Satanism, and the persecution of women in the Middle Ages.
Members Only: Drinks with Dracula at The Woodlands
Thursday, October 20, 2022
5:30 PM–7:30 PM
Location: The Woodlands, 4000 Woodland Ave, Philadelphia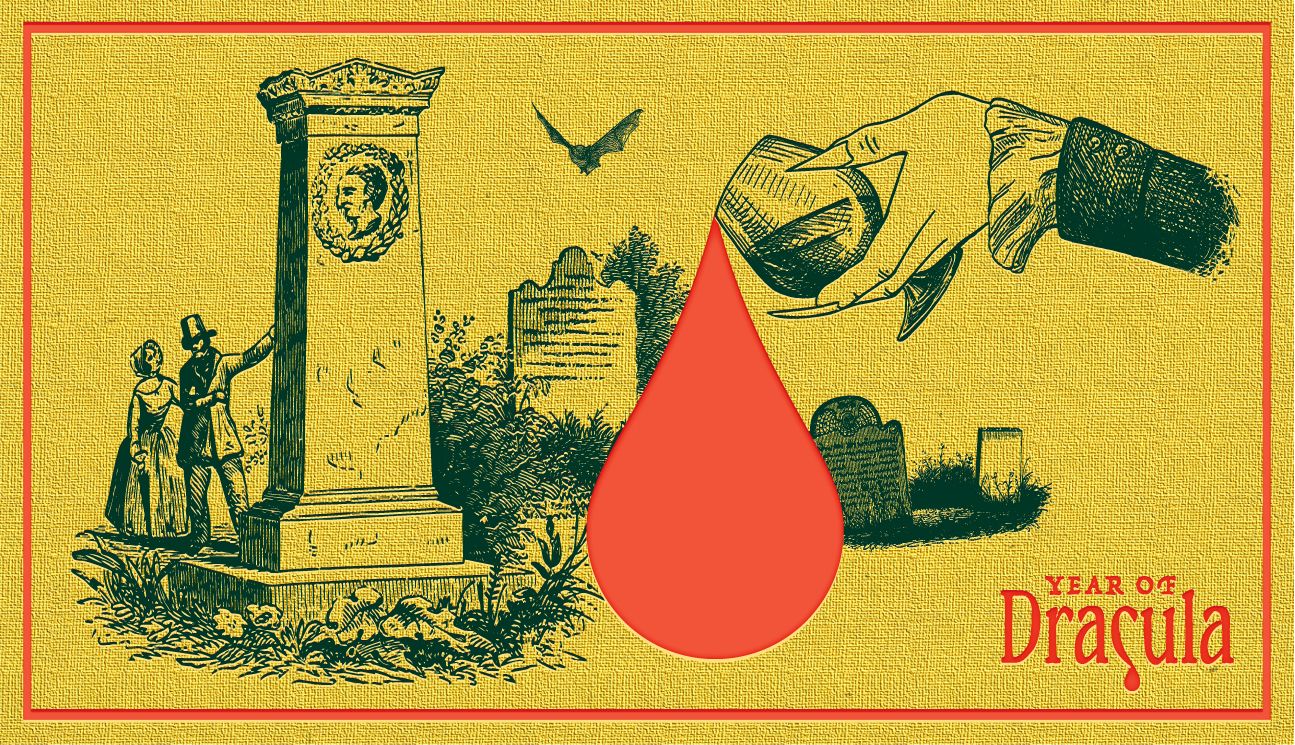 The week before Halloween... tiptoe through The Woodlands Cemetery after dark to find your way into an unconventional location. You'll enter into an intimate Dracula-themed happy hour with pop-up exhibits. Then, settle in for a dramatic reading of Chapter 16 of Bram Stoker's legendary novel, Dracula by actors from West Philadelphia's Curio Theatre.
Dracula's Parlor at Mischief at the Mütter
Friday, October 28, 2022
7:00 PM–10:30 PM
Location: The Mütter Museum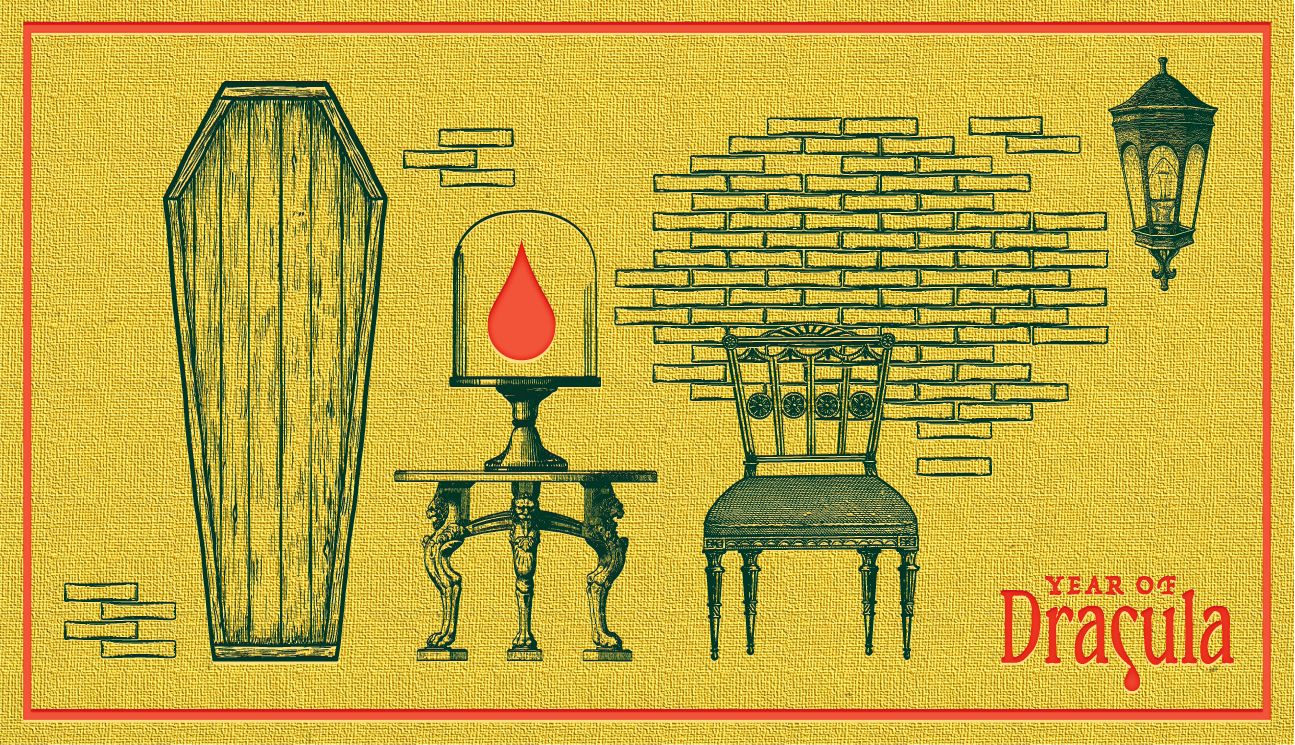 During the annual Mischief at the Mütter event, experience a Dracula pop-up exhibit, a vampire-themed specialty cocktail, and surprises.
Blood Drive with the American Red Cross
Saturday, January 7, 2023
10:00 AM–3:00 PM
Location: Mütter Museum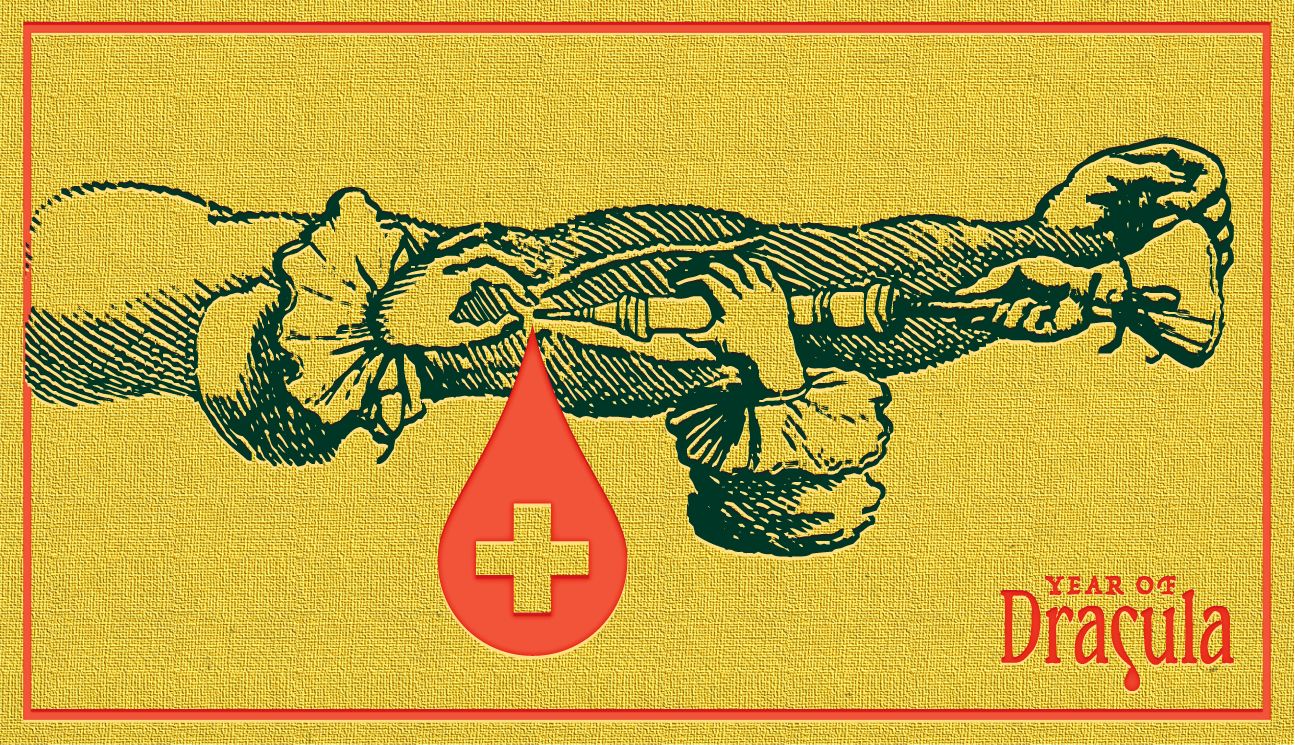 Donate blood at the Mütter Museum. Don't worry about bringing your pointy teeth – the American Red Cross will be running the show. Donors earn free Museum admission on a future date.
Stay tuned for more information!
The Gothic Science of Dracula: A Literary Seminar Series
Wednesday, February 8, 2023 & Wednesday, February 22, 2023
6:30 PM–8:30PM
Location: Mütter Museum
Wednesday, March 8, 2023 & Wednesday, March 22, 2023
6:30 PM–8:30PM
Location: The Rosenbach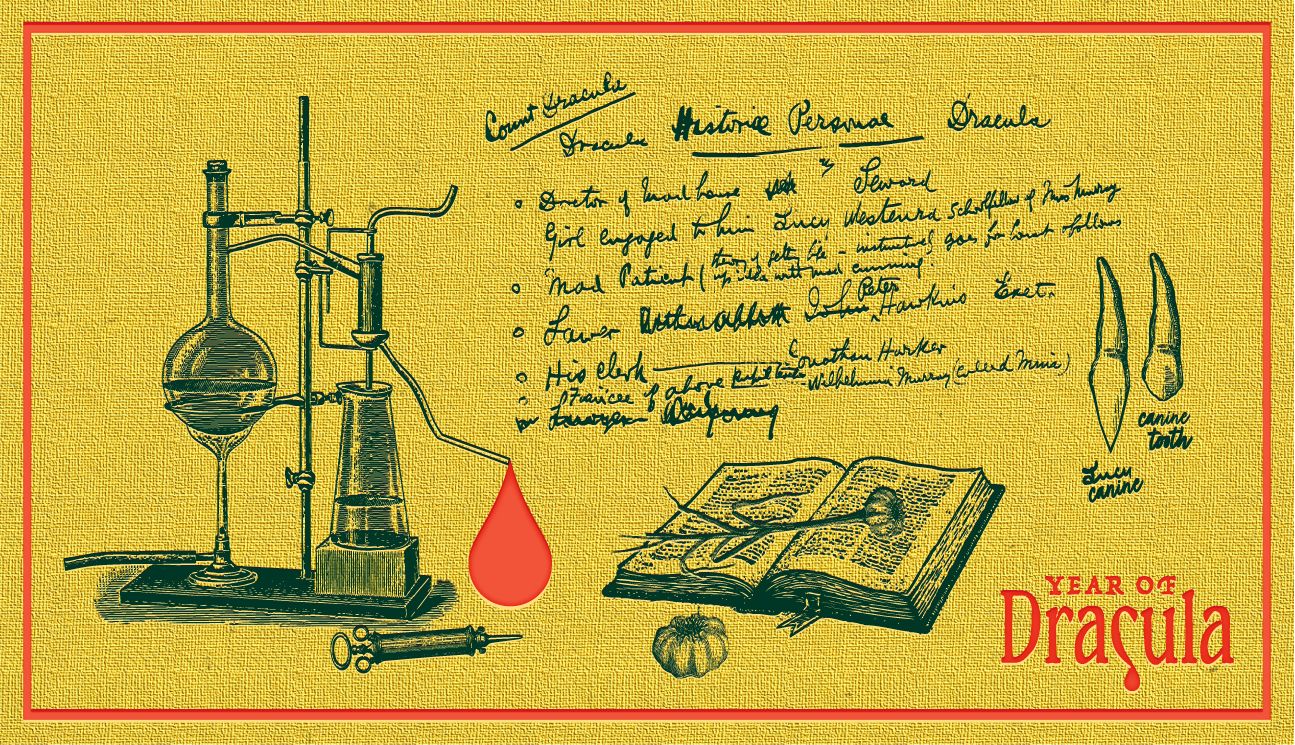 A four-evening course led jointly by the Mütter Museum and Rosenbach Museum & Library exploring the intersection of science and literature, through the lens of Dracula. At the Mütter, we'll learn how exhumed bodies were identified as vampires and examine how science blended with the occult in the 19th Century. At the Rosenbach, using first editions of the novel and Bram Stoker's own manuscript notes, we'll analyze how science was incorporated into the book and what this means for how vampires developed in the years since Dracula was published.
Stay tuned for more information!